Mature Dominatrix
Well, here we are yet again and as always, with more of DomKarin to show off. This horny and wild mature woman knows how to put on a show and today she has more special stuff to expose. It's a special scene that's also made to thank you for following her work for so long too. Anyway, this fine day guys and gals, you get to see the babe give some pleasure back while she gets herself pleased too. It's one of those scenes where she felt really generous and the guy got something good as a treat for the amazing job that he did today too. Let's get the cameras rolling and see the action without delay.
Dom Karin starts off the whole thing by tying the dude up to the table. Then she undresses herself and takes her pot with her pussy right on top of his face. Take the time to see him starting to orally please this amazing babe and while she was getting more and more into it, she also starts to stroke his cock. Take your time to see the babe ordering him not to cum until she does so and you will get to see her moaning while getting some nice oral. And when she does come so does the dude as well as she finally allows it. Great scene and be sure that more like it will follow in the future as well. Have fun with it and see you next week!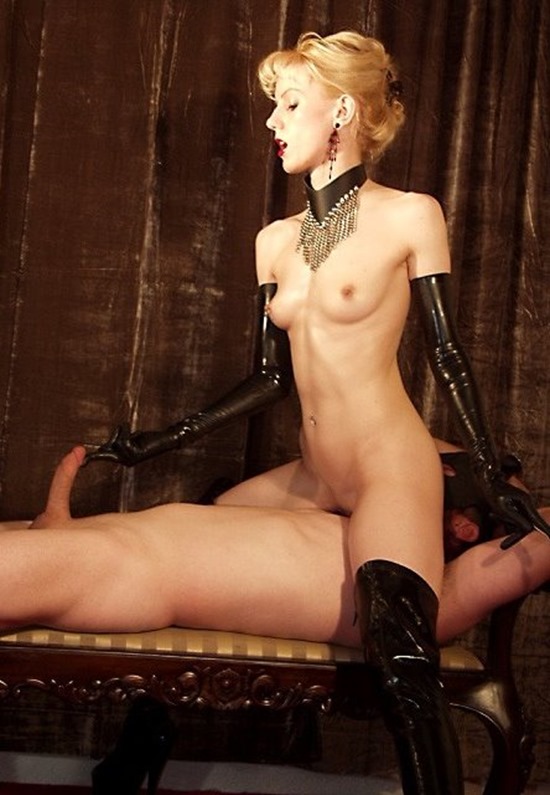 Watch here the sexy mistress tormenting her slave!